Deal Castle is one of the finest Tudor artillery castles in the country, intact and largely unchanged from when it was built.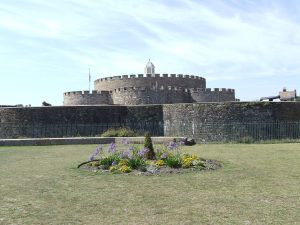 One of the three castles built on the orders of Henry VIII to guard The Downs, the area of sea off Deal, the castle has survived largely unchanged over the centuries.
Cared for by English Heritage, you can explore the whole of the castle, from the storerooms to the first-floor captain's residence, from the bastions with views out to sea to the dark passages below them.
Location: Marine Road, Deal, Kent, CT14 7BA
Website: www.english-heritage.org.uk/visit/places/deal-castle